Electric Vehicle Charging Stations
In support of FIU's sustainability initiatives, there are several Level 2 charging stations located throughout FIU for use by faculty, staff, students, visitors, contractors and vendors.
Call 800-663-5633 and follow the prompts to start charging by phone or download SemaConnect for additional information. Charging fees start at $1 per hour.
MMC Locations
2 – Gold Garage (PG-1)
1 – Blue Garage (PG-2)
3 – Panther Garage (PG-3)
1 – Red Garage (PG-4)
2 – (PG-5)
2 – (PG-6)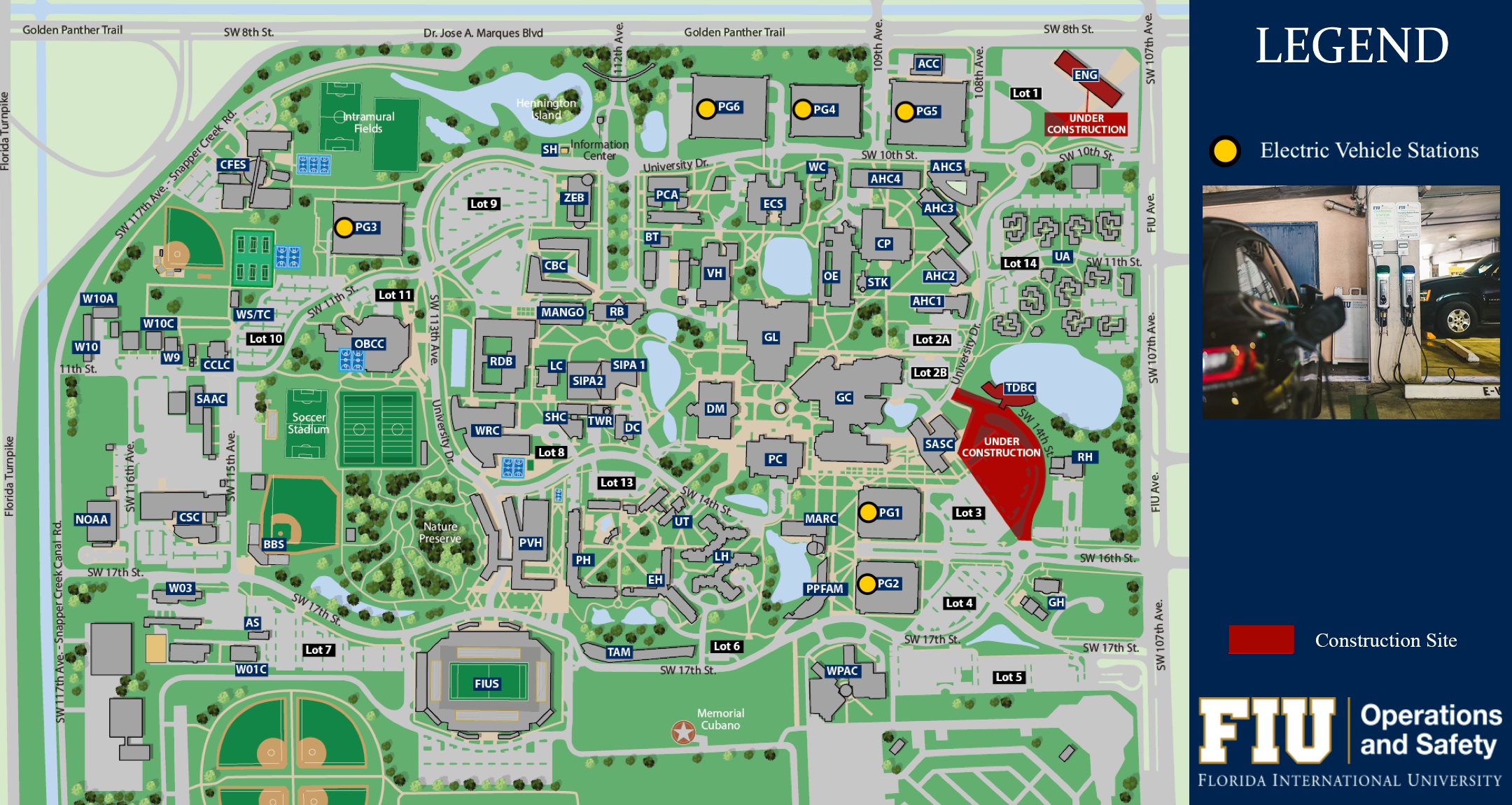 EC Location
1 – Engineering Center (EC)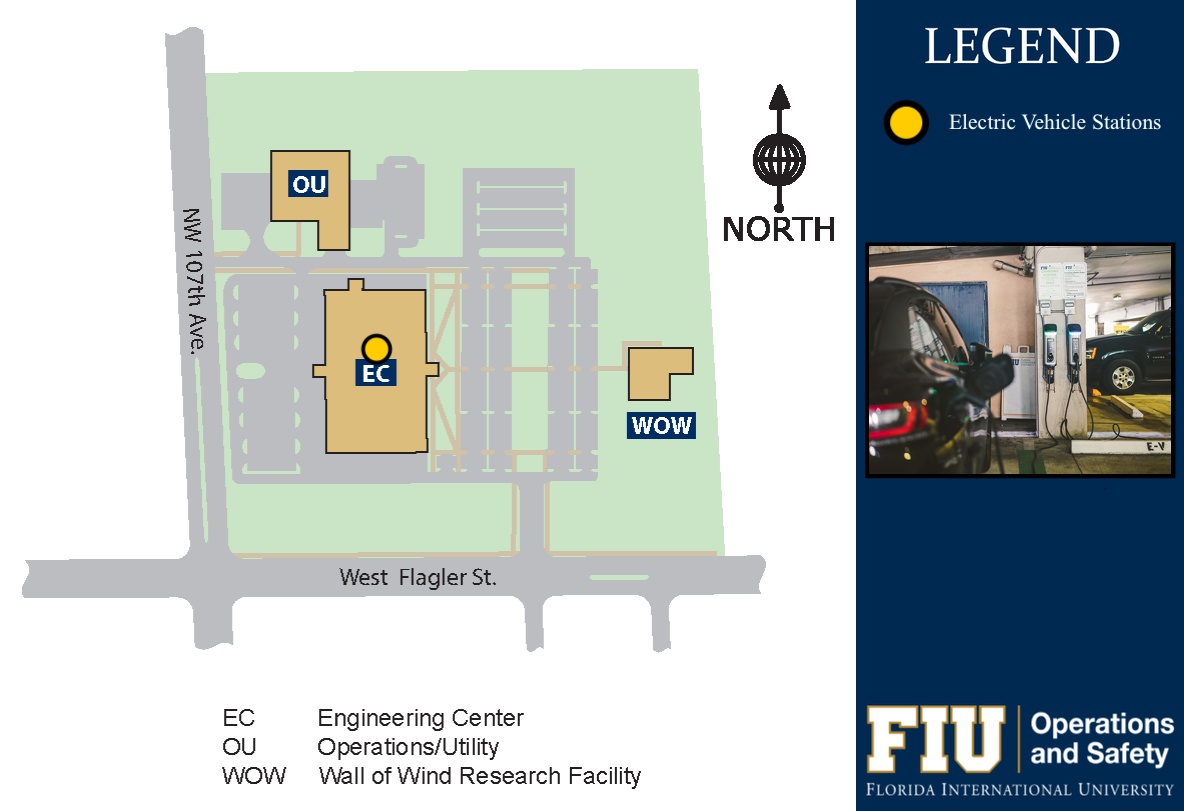 BBC Locations
2 – Biscayne Bay Campus (BBC)