Show off your school spirit with an FIU specialty license plate. You may opt for a randomized specialty plate or request a customized license plate.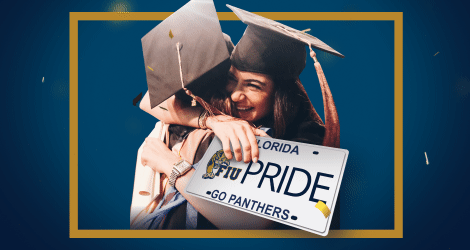 Online orders will be processed within 7-10 business days. Customized plates may take approximately 60 to 90 business days to arrive.
If your vehicle registration expires within three months of ordering your specialty plate, we will process a separate payment for your registration renewal to complete the license plate replacement.
You can pick up your specialty plate and vehicle registration at any FIU Parking and Transportation office. It can be mailed to your doorstep or picked up from your local tag agency.
All proceeds from the FIU specialty license plates fund academic enhancement.