FIU Parking reserves the right to issue parking infractions using warnings, citations, fines, vehicle immobilization and towing. Habitual violators of the parking rules and regulations or who have excessive unpaid fines will have their vehicles immobilized. By registering your vehicle with FIU Parking, you assume responsibility for all citations issued to your car.
FIU Parking uses two booting immobilizations: the Slide Boot and the Titan Grip Wheel Boot. If your vehicle has been booted, do not move your car or attempt to remove the boot without contacting FIU Parking.
Any movement may result in damage to your vehicle and the boot. If the boot is damaged, you will be charged any repair or replacement fees. All outstanding citations must be paid before releasing the boot.
Scan the QR code on the boot to release your vehicle
Pay the total amount due, including the immobilization fee
Call the FIU Customer Care Center for boot removal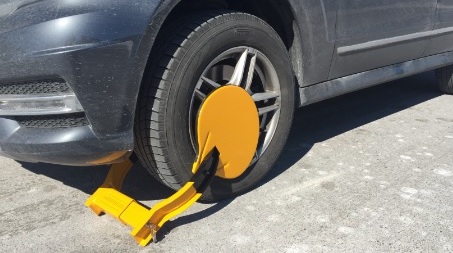 Release the Barnacle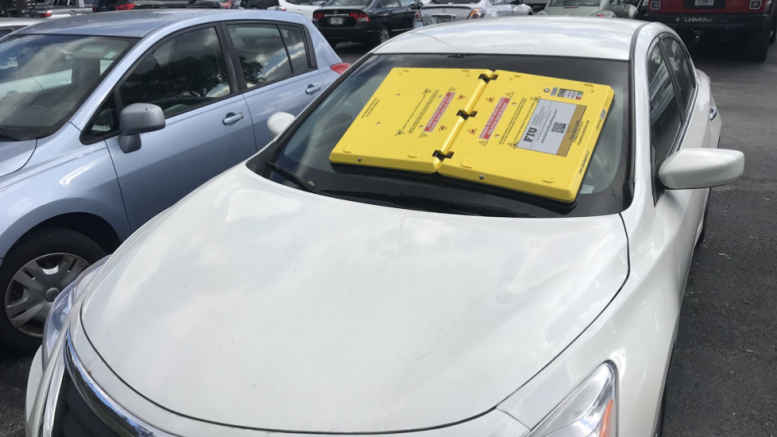 To retrieve your Barnacle release code, you'll need to pay an immobilization fee online or call 754-220-5344.
Punch in the 4-digit code on the keypad
Press "Enter" three times
Drop off the Barnacle at your nearest Barnacle Drop-Box
Please note a $100 deposit is charged until the Barnacle is returned. If the device is not returned within 24 hours, the charge will be processed.
For after-hour emergency assistance, please contact FIU Police at 305-348-2626.
Attribution
Barnacle photo by Lara Coiro, PantherNOW